Atlantic City Motorcoach Parking
Located within a few hours' drive of nearly one-third of the nation's population and 20 percent of the country's business addresses, Atlantic City is easily accessible by plane, train or automobile!
Parking
There are no permits needed for motorcoach parking in Atlantic City. Parking can even be booked through Parking Whiz by clicking on the image below. In most instances, there is onsite parking at hotel and casino properties, however, if you choose to park yourself please review these lots below: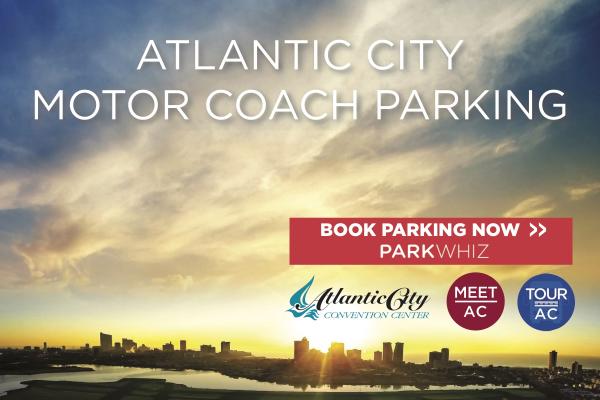 New York Avenue Bus Lot – 114 S New York Avenue, Atlantic City, NJ 08401 609.347.7500
Emergency and Maintenance Services
Johnson's and Towers, Inc.
2701 Fire Road
Egg Harbor Twp., NJ 08234
Phone: 609-272-1415
Fax: 609-272-1868
Motorcoach services including full-service repairs, lavatories, exterior and interior washing.        
Transportation Associations
Greater New Jersey Motorcoach Association
Patricia A. Cowley, Executive Director
PO Box 186, Washington, NJ 07882
Phone: 908-750-4538
Email: pcowley@gnjma.com
www.gnjma.com